Please note: changed traffic conditions at the museum
It's the margins of society and the darker side of the human spirit that have always fascinated the world-famous photographer and artist Roger Ballen (an American who lives and works in the South African city of Johannesburg). Ballen came to international notice in 1994 with his black-and-white photo series Platteland. The images showed the grim reality of life for poor white South Africans, a group living in wretched conditions despite all their privileges during the Apartheid era.  In the course of his career, Ballen has turned to making installations, in which he mingles the macabre reality with stage sets and props. People, dolls, rats and reptiles feature against a background of drawings of primitive figures. This distinctive 'Ballenesque style' enables him to create his own universe and has made Ballen a cult figure, especially among the young. This retrospective invites you to explore the psyche of Roger Ballen and leaves you wondering just what is real.
Ballenesque theatre
In the exhibition The World According to Roger Ballen, the visitor also becomes part of his world. The artist has created a gesamtkunstwerk in which installations, videos and drawings form a hallucinatory alliance with his photography of the past fifty years, transforming Fotomuseum Den Haag into a true 'Ballenesque' theatre.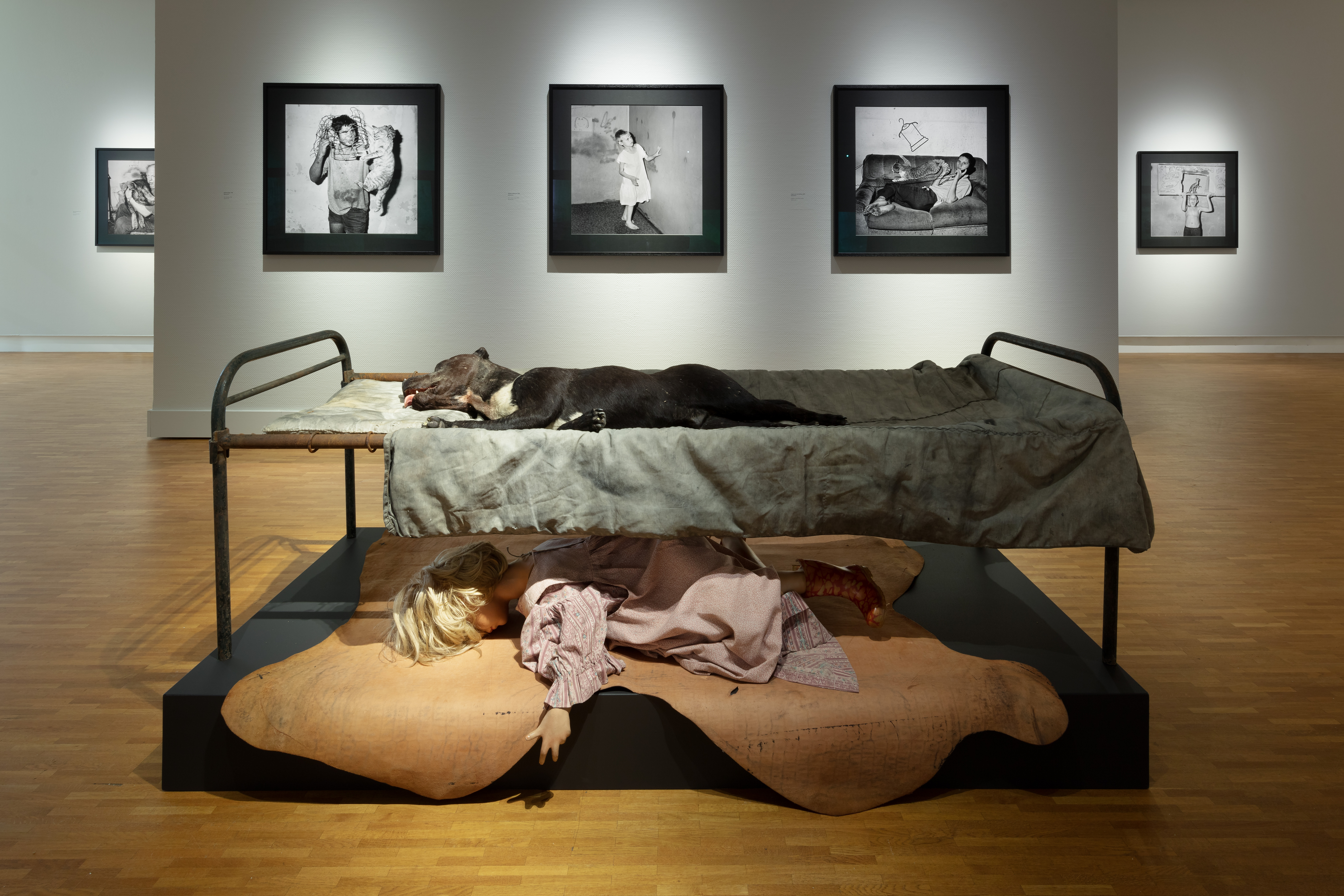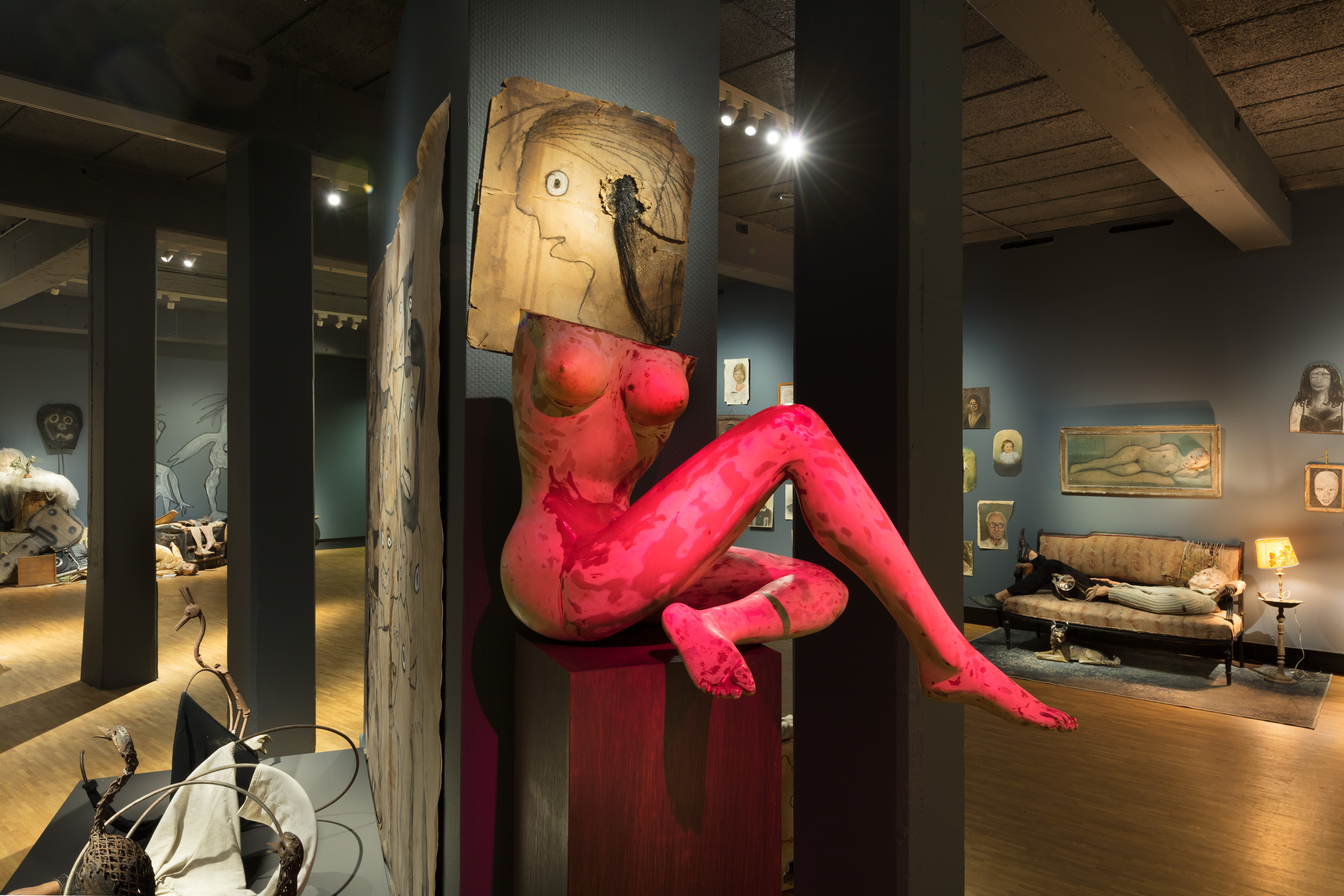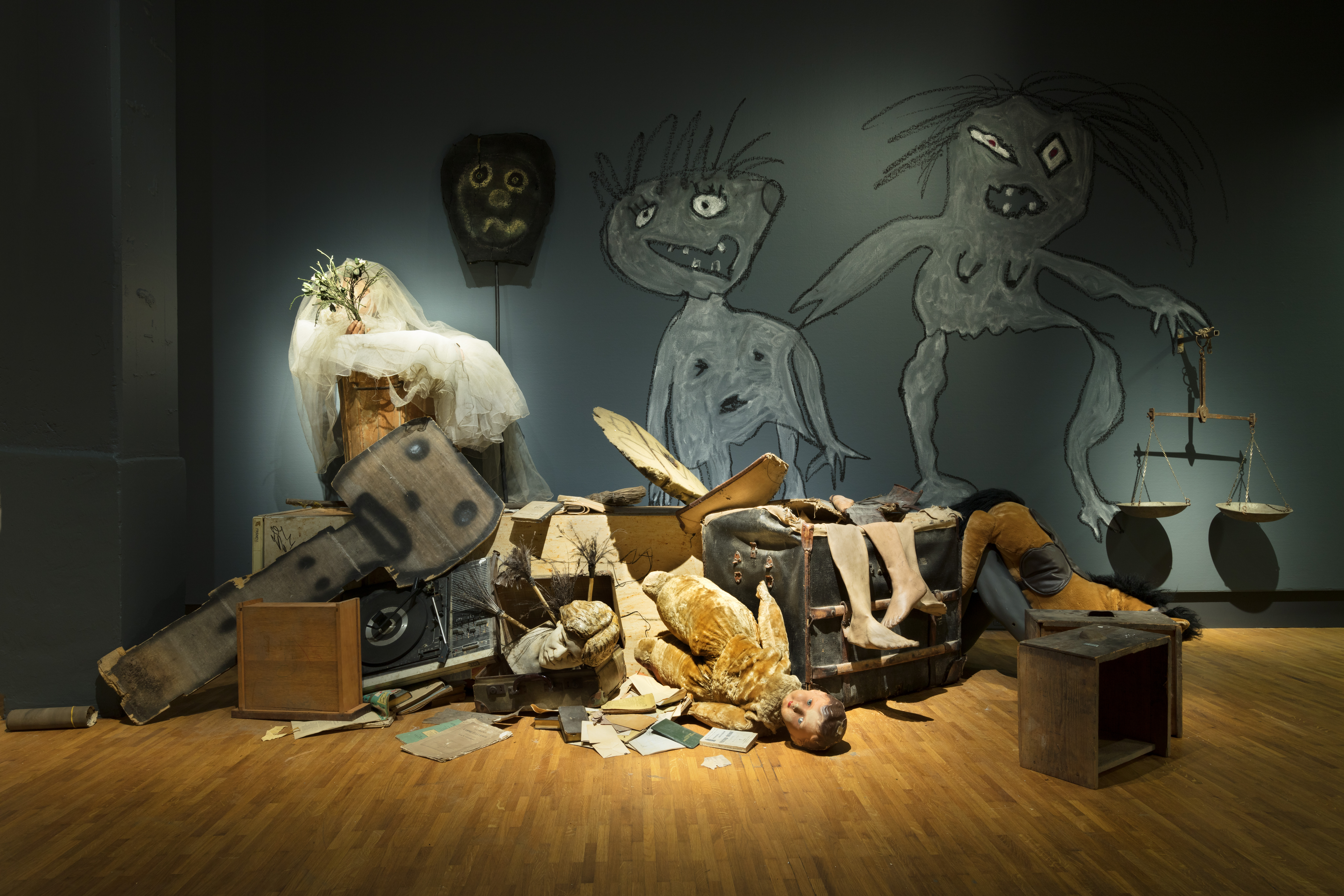 About Roger Ballen
Roger Ballen (New York, 1950) is one of the most famous names in contemporary photography. His idiosyncratic, jarring and sometimes bizarre images confront us with aspects of the human condition that we would prefer to keep hidden. Although he started out with documentary projects about South Africa – now his home for nearly forty years – his work has evolved in recent years into more complex and imaginative images. He takes us on a journey through his subconscious by means of staged tableaux that invite us to explore the hidden side of our own psyches.
Ballen began taking photographs more than fifty years ago in combination with his career as a geologist. His move from the United States to South Africa in 1982 was a major turning point for his photography. Initially Roger Ballen documented these remote regions of the country, capturing disadvantaged people and abandoned villages in his book Dorps: Small Towns of South Africa (1986). In 1994, the year apartheid was abolished, Ballen published Platteland, Images from Rural South Africa, in which he captured the irony of the country's separatist regime: while the minority white population had acquired enormous economic and political privilege, it proved unable to enhance the standard of living of many of its own people. This was the first project of Ballen that received international acclaim.
In his subsequent series, such as Outland (2001), Boarding House (2009), Asylum of the Birds (2014) and Rogers' Rat Ballen gradually abandoned a documentary approach in favour of staged imagery. This work blurs the boundary between reality and fantasy and the dividing line between different media: he incorporates his own paintings and drawings within his photographs and also directs videos. Ballen builds elaborate sets inspired by the domestic interiors he has encountered during his travels through South Africa, creating a theatre in which animals, human, dolls, drawings and objects play a leading role, culminating in what is commonly referred to as the Ballenesque aesthetic.
Publication
The exhibition will be accompanied by a photo book, likewise entitled The World According to Roger Ballen. It will feature contributions from among others Colin Rhodes (Publisher Thames & Hudson, ISBN 9780500545218).